Tokyo is an amazing city full of exciting things to do and see, making it a great destination for first-time travelers. If you're looking for the best place to stay in Tokyo on your first time visit there, look no further! There are so many wonderful options available that can fit any budget or preference.

From cozy capsule hotels to high-end luxury resorts, there is something for everyone in this vibrant city. Depending on where you want to be located and what type of atmosphere you prefer, here are some great suggestions on where to stay in Tokyo during your first time visit. For those who plan on doing a lot of sightseeing and spending most of their time exploring the attractions around town, staying at one of the centrally located hotels right near popular tourist areas like Shinjuku or Shibuya would be ideal.

These areas offer easy access to all the major sights and shopping districts while still allowing you to experience local culture up close. You will find plenty of mid-range priced accommodation options such as hostels or business hotels here with basic amenities like Wi-Fi, air conditioning and comfortable beds that won't break your budget but also provide a safe environment if traveling solo.
Where to Stay in Tokyo First Time: Best areas (short)
If you're planning your first trip to Tokyo, finding the perfect place to stay can be tricky. There are so many neighborhoods and options out there that it's hard to narrow down where you should go. But with a little research, you can make sure your Tokyo accommodations suit your budget and needs perfectly.

Here are some of the best places for those visiting Tokyo for the first time: Shinjuku: Shinjuku is one of Tokyo's most popular areas for visitors looking for an authentic Japanese experience. It has a bustling nightlife scene as well as plenty of shopping opportunities in department stores like Isetan and Takashimaya.

Plus, there are lots of great restaurants in Shinjuku serving up everything from traditional Japanese dishes to world cuisine. If you want easy access to all that this area has to offer without breaking the bank then staying at one of its many hostels or capsule hotels would be ideal! Shibuya: Another fun neighborhood in Tokyo is Shibuya – home of the iconic 'scramble crossing' featured in movies such as Lost In Translation.

This district offers plenty of entertainment options like karaoke bars, arcades and nightclubs as well as some great shopping malls too! For accommodation here, we recommend booking a hotel near Shibuya Station which will put you right next door to all these attractions while also being conveniently connected by public transport throughout the city.
Where to Stay in Tokyo First Time Reddit
If you're planning a trip to Tokyo for the first time, you may be wondering where to stay. The city is vast and varied, with countless neighborhoods offering a range of accommodation options. To help narrow down your search, here are some great places to stay in Tokyo if it's your first time visiting the city.

For those looking for convenience, Shinjuku is an excellent choice. Located in central Tokyo, this vibrant neighborhood offers easy access to the rest of the city via train or bus lines. There are plenty of hotels in this area catering to all budgets, as well as numerous restaurants and nightlife spots.

It also has plenty of shopping opportunities including department stores like Takashimaya and Isetan – perfect for picking up souvenirs! Shibuya is another popular choice for visitors who want easy access to entertainment and attractions without sacrificing comfort or convenience. Along with its iconic "scramble crossing" that connects five major streets at once (the largest intersection in Japan), Shibuya also boasts an eclectic mix of shops and restaurants that can satisfy any craving – from ramen noodles late-night karaoke bars – not forgetting cat cafes!

Hotels range from budget-friendly Airbnbs through mid-range business hotels upmarket luxury establishments so there really is something for everyone here too!
Best Area to Stay in Tokyo for Tourists
Tokyo is one of the most popular cities in the world for tourists, and it can be overwhelming trying to decide which area of this bustling metropolis is best for you. Whether you're looking for a vibrant nightlife, traditional culture or just a great place to explore, here are some tips on choosing the perfect location during your stay in Tokyo. The Shinjuku district is one of Tokyo's most iconic areas and should be at the top of every traveler's list.

It offers an incredible mix of modern amenities with historic sites like Senso-ji Temple and Yasukuni Shrine. You can also find plenty of shopping centers, bars and restaurants that cater to all tastes. The nearby Kabukicho entertainment district boasts numerous clubs and other nighttime attractions such as karaoke bars, arcades and more!

If you want something a bit quieter but still close enough to experience all that Tokyo has to offer then staying near Asakusa may be ideal for you. This historical neighborhood features breathtaking temples like Sensō-ji as well as many restaurants offering up delicious Japanese cuisine from sushi to yakitori (grilled chicken). In addition, there are several parks providing relaxing spots where visitors can take time out from their sightseeing schedule or simply enjoy the atmosphere around them.

For those seeking an even calmer atmosphere then Ueno could fit the bill perfectly!
Where to Stay in Tokyo With Family
If you're planning a family trip to Tokyo, there are plenty of great lodging options for all budgets. The city is well-known for its wide variety of accommodations, from traditional Japanese inns and hostels to luxury hotels. No matter what kind of experience you're looking for, there's something that will fit your needs perfectly.

Here are some of the best places to stay in Tokyo with family: 1) Hotel Okura Tokyo – This luxurious five-star hotel offers spacious rooms with modern amenities, making it perfect for families who want the convenience and comfort of a high-end hotel. Located in central Tokyo near Shinjuku Station, this hotel provides easy access to many attractions in the city center as well as shopping and dining opportunities.

2) Sotetsu Fresa Inn Shimbashi – If you're looking for an affordable yet comfortable place to stay while visiting Tokyo with your family, then look no further than Sotetsu Fresa Inn Shimbashi! This convenient location near Ginza station offers clean rooms equipped with everything needed by a budget traveler without sacrificing style or quality service. Plus, their friendly staff is always happy to help out guests during their stay!

3) Ueno Park Youth Hostel – For those who prefer more of an intimate accommodation option when traveling with children or teens, Ueno Park Youth Hostel is ideal.
Where to Stay in Tokyo on a Budget
If you're looking to travel to Tokyo on a budget, there are plenty of great places to stay in the city. From hostels and capsule hotels to budget-friendly hotels and apartments, there is something for every type of traveler. Whether you're looking for a place that offers modern amenities or a more traditional experience, here are some of the best places to stay in Tokyo on a budget.

For backpackers and other travelers who want an inexpensive yet comfortable place to stay, hostels are your best bet. There are many hostels located throughout Tokyo that offer dorms as well as private rooms at very low rates. The staff at these establishments can also provide helpful information about attractions and local restaurants so you can make the most out of your trip while still staying within your budget!

Capsule hotels have been around since 1979, but they remain popular with travelers today due to their affordability and convenience. These "hotel pods" consist of small sleeping compartments lined up side by side where guests can sleep without having access to all the usual hotel amenities such as TVs or showers. Capsule hotels tend to be quite affordable compared with other forms of accommodation – making them great options for those traveling on tight budgets!
Best Places to Stay in Tokyo for Couples
When it comes to planning a romantic getaway for two, Tokyo is the perfect destination. With its vibrant culture, delicious food, and breathtaking sights, there's something for any couple in this incredible city. But deciding where to stay can be challenging – with so many options available, how do you choose?

To make your trip extra special and ensure that you experience the best of what Tokyo has to offer couples, here are some of the top places to stay on your romantic vacation. For a luxurious escape from reality without leaving the city center behind, The Peninsula Hotel Tokyo should be at the top of your list. Located in Yurakucho near Ginza shopping district and only minutes away from major sites like Tsukiji Fish Market and Imperial Palace East Garden makes it an ideal spot for exploring all that this amazing city has to offer.

Inside this modern oasis awaits state-of-the-art amenities including private balconies with outstanding views over Tokyo Bay as well as a swanky spa complete with massage treatments designed specifically for couples! If you're looking for more of an intimate retreat then Shibuya Granbell Hotel & Spa may just be what you're after.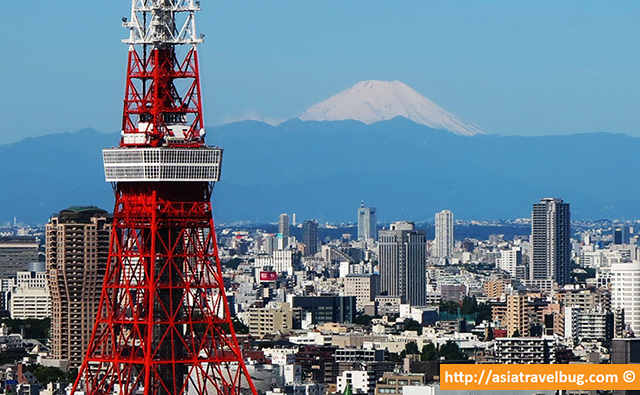 Credit: asiatravelbug.com
What is the Best Part of Tokyo to Stay In?
If you're planning a trip to Tokyo, it can be difficult to decide which part of the city is best for your stay. With its vast array of neighborhoods and districts, each offering something unique, there's no easy answer. However, depending on what kind of experience you're looking for, here are some of the best parts of Tokyo to consider when deciding where to stay:

Shinjuku: Shinjuku is one of the most popular areas in central Tokyo due to its lively atmosphere and convenient location. It offers an abundance of shopping options as well as plenty of nightlife spots. The area also features many international restaurants and bars that cater to tourists from all over the world.

If you want easy access to both tourist attractions and entertainment venues, Shinjuku should be at the top your list! Shibuya: Another great neighborhood in central Tokyo is Shibuya – home to youth culture and fashion trends across Japan. Known for being a hub for music concerts and outdoor events, this area has been gaining popularity among locals as well as travelers alike who come seeking an exciting nightlife scene or modern shopping choices such as trendy boutiques or department stores like Tokyu Hands or Loft Shibuya 109-2.

You'll find plenty dining options too; including ramen joints like Ichiran Ramen – a must visit spot when visiting Japan!
Is It Better to Stay in Shinjuku Or Shibuya?
If you're planning a trip to Tokyo, Japan and are wondering whether it's better to stay in Shinjuku or Shibuya, the answer depends on several factors. Both locations offer plenty of attractions and amenities for visitors, but there are some key differences that can help you make an informed decision. Shinjuku is one of the most vibrant districts in Tokyo with a dizzying array of shops, restaurants, bars and entertainment venues.

It's also home to Japan's biggest train station – Shinjuku Station – which serves as an important hub connecting all points in the city. From here it's easy to access other major areas like Harajuku and Shibuya via public transportation. There are plenty of accommodation options available in Shinjuku ranging from budget-friendly hostels to luxury hotels such as Park Hyatt Tokyo located atop the iconic skyscraper at Nishi-Shimbashi.

Meanwhile, Shibuya is situated just outside central Tokyo and has become known for its lively nightlife scene thanks largely to its numerous clubs and pubs along Dogenzaka Street – often referred to as 'Love Hotel Hill'. The area around Hachiko Square is especially popular with tourists due to its many stores selling trendy fashion items including vintage clothing brands such as Edwin Jeans along Center Gai shopping street .
Is It Better to Stay in Ginza Or Shinjuku?
If you're planning a trip to Japan, it can be difficult to decide where to stay. Two of the most popular areas are Ginza and Shinjuku—but which is better? This blog post will break down the pros and cons of each area so that you can make an informed decision about where to stay during your visit.

Ginza is Tokyo's premier shopping district, known for its high-end stores selling designer clothing, electronics, jewelry and more. It also offers plenty of cafes and restaurants, as well as nightlife options such as bars and clubs. The streets here are wide open with no buildings blocking the view of sky scrapers in any direction – making for some beautiful photo opportunities!

On top of all this, Ginza is home to many art galleries featuring local artwork from some amazing artists. One downside of staying in Ginza is that it can be quite expensive compared to other areas. Hotels tend to charge higher rates due to their prime location in the heart of Tokyo's shopping district; however there are still some reasonably priced accommodations if you look hard enough!

Additionally, while there may be plenty going on around you at night time (like karaoke or clubbing) it isn't always safe walking through certain parts after dark due to street crime or theft – so take extra precautions when out late at night.
How Many Days in Tokyo is Enough?
When it comes to planning a trip to Tokyo, one of the biggest questions travelers have is how many days in Tokyo is enough? After all, this vibrant and exciting city has so much to offer that weeks could easily slip away without seeing everything. The answer really depends on what type of experience you hope to get out of your time in Tokyo.

If you're looking for a more relaxed pace, then three or four days should be sufficient. You would likely want one day dedicated solely for sightseeing at popular tourist destinations such as the Imperial Palace or Sensoji Temple and exploring nearby neighborhoods like Asakusa or Shinjuku with its bright neon lights. On another day, choose from activities such as taking part in a traditional tea ceremony and visiting the Tsukiji Fish Market for some fresh sushi before heading over to Akihabara Electric Town where you can browse electronics stores and anime shops.

Finally, enjoy an evening cruise down Sumida River while admiring the stunning views of Tokyo's skyline lit up at night. On the other hand, if you're looking for an action-packed adventure during your stay in Japan's capital city then five or six days may be needed to get a full immersion into all that Tokyo has to offer.
Conclusion
If you're planning a trip to Tokyo for the first time, there's no need to worry about where to stay. Tokyo is full of great accommodation options that will suit any budget and preference. From luxury hotels in the heart of the city, to cozy guest houses tucked away in residential areas – there's something for everyone!

For those looking for convenience, staying near one of Tokyo's major train stations or tourist attractions like Shinjuku and Shibuya can be a great option. These are popular spots with plenty of restaurants and nightlife too! If you'd rather experience life as a local, consider booking an apartment or house rental in quieter neighborhoods like Koenji or Kichijoji.

Here you'll find traditional Japanese eateries and stores that offer unique souvenirs. Wherever you choose to stay during your visit to Tokyo, make sure it fits your needs so that your trip is enjoyable from start to finish!