Planning a trip to Japan? It's an exciting prospect – from the ancient temples of Kyoto and Osaka, to the neon-lit streets of Tokyo. There is something for everyone in this incredible country.

But before you can set off on your journey, there are some things you need to take care of first: namely, understanding the requirements for travel to Japan. Although it may seem daunting at first glance, with a little research and preparation, traveling to Japan will be easier than ever! The Japanese government has strict regulations and requirements when it comes to allowing foreign nationals into their country, but don't let that scare you away.

Once you understand what is required of travelers entering Japan and have taken steps accordingly (like applying for a visa if necessary), your dream vacation awaits! In this blog post we will discuss all the essential details about traveling to Japan – from visa requirements based on nationality or purpose of stay; documents needed such as passports; entry permits; quarantine precautions; health insurance documents; financial statements etc.. You'll also learn about safety precautions while in Japan so that you can make sure your trip is as safe and enjoyable as possible.
NEW Japan Border Entry Requirements EXPLAINED! | Japan Travel Update 2022
Planning a trip to Japan? Before you can set off on your journey, there are some important requirements that you'll need to meet. Although the rules and regulations may seem daunting, they are in place to ensure the safety of all travelers.

Here's what you need to know before booking your ticket: 1. Passport Requirements – You will need a valid passport with at least six months remaining validity from the date of entry into Japan. If you don't have one already, make sure to apply for it well ahead of time as this process takes several weeks or even months depending on where you live.

2. Visa Requirements – Depending on your nationality and length of stay in Japan, you may require an appropriate visa issued by a Japanese embassy or consulate prior to entering the country. Some nationalities can enter without a visa if their purpose is tourism and/or business-related activities such as attending meetings or conferences (provided they will not receive any income while visiting). However, others must obtain visas regardless of their purpose for travel or length of stay in Japan.

Check with your local embassy or consulate for accurate information regarding visa requirements according to your individual situation before departing for your trip abroad! 3 .Other Documents Required – In addition to valid passports and visas (if applicable), visitors must also present other documents such as return tickets (or onward tickets) at customs upon arrival in order be allowed entry into Japan.
Japan Entry Requirements Covid
Are you planning a trip to Japan and wondering what entry requirements are needed in light of the Covid-19 pandemic? It's important to stay informed before making any travel plans, so here is an overview of all the necessary information for entering Japan during this unique time. The first requirement for entry into Japan is that travelers must provide proof of a negative COVID-19 PCR test taken within 72 hours prior to departure from their country.

The PCR test results must be printed out or saved in electronic form (ie PDF) and presented upon arrival at immigration control; digital versions via smartphone will not be accepted. In addition, travelers may also be subject to additional health screenings including temperature checks upon arrival at Japanese airports. Travelers who have visited certain countries within 14 days prior to their scheduled date of departure may not qualify for entry into Japan — check with your local embassy or consulate for updated information on restrictions if you plan on traveling soon.

Furthermore, anyone exhibiting symptoms such as coughing or shortness of breath may also be denied entry. It's important to note that those who enter Japan under Special Permission can only stay in special designated locations such as hotels or other accommodation facilities, and cannot engage in activities outside those areas without permission from local authorities; this includes sightseeing and shopping trips as well as visiting theme parks and attractions like Universal Studios Osaka until further notice.
Can I Travel to Japan
Traveling to Japan is an exciting and unique experience that many people dream of doing. Whether you're a first-time traveler or a seasoned globetrotter, the Land of the Rising Sun has something for everyone. While there are some restrictions on who can visit Japan at any given time, it is generally easy for most people to enter the country as long as they have all their documentation in order.

Before planning your trip, you will need to make sure that you meet all entry requirements. Most travelers from countries like the US, Canada, and UK will only need a valid passport with at least six months remaining validity before expiry date in order to travel to Japan. If you are staying in Japan longer than 90 days then you may be required to apply for an appropriate visa beforehand depending on your nationality and purpose of stay.

Once everything is taken care off and if COVID-19 permits, then visitors planning a trip should also consider packing appropriately based on seasonality – winters tend to be much colder than summers! It's also importantto remember that not every area experiences all four seasons evenly so plan accordingly when deciding what clothes/shoes etcetera bring along with you during your journey around this beautiful country!
Requirements to Travel to Japan from Philippines 2022
Are you planning on visiting Japan from the Philippines in 2022? If so, then you'll need to make sure that you meet all of the requirements for entry into this beautiful country. In this blog post, we'll be taking a look at what is required for Philippine citizens looking to travel to Japan in 2022.

First and foremost, Philippine citizens wishing to visit Japan must possess a valid passport with an expiration date no less than 6 months after the intended stay in Japan. It is also recommended that travelers apply for a multiple-entry visa before traveling as it may allow them more flexibility should their plans change during the trip. In addition to these basic requirements, those looking to travel from the Philippines to Japan must have proof of sufficient funds available for their entire stay (approximately $100 per day), as well as have documents showing where they plan on staying while in Japan such as hotel reservations or an invitation letter from someone living there.

Additionally, visitors are expected to provide evidence of health insurance coverage during their stay in case any medical issues arise while abroad. Finally, travelers should be aware that many countries require additional Covid-19 testing prior to departure and upon arrival into another nation due to ongoing pandemic concerns; thus anyone hoping to enter Japan will likely need proof of vaccination or negative test results taken within 72 hours prior departure time .
Japan Tourist Visa Requirements 2022
Are you planning a trip to Japan in 2022? If so, it's important to make sure that you understand the visa requirements for entering this beautiful country. Japan is known for its unique culture and stunning scenery, so it's no surprise that millions of tourists flock there each year.

Whether you're traveling as an individual or with your family, understanding the visa requirements will help ensure that your journey goes smoothly. In order to enter Japan in 2022, travelers must obtain a valid tourist visa prior to their arrival. The application process can be completed online via the Japanese Ministry of Foreign Affairs website or at any Japanese embassy or consulate abroad.

Depending on where you are applying from, the processing time may vary between two weeks and one month; however, some embassies offer expedited services if needed. The most common type of tourist visa issued by Japan is a single-entry visa which allows travelers to stay in the country for up to 90 days without needing additional authorizations from immigration authorities after entry into Japan. This type of visa also permits multiple entries within its validity period (the day it was issued until three months later).

However, please note that although visitors can leave and return during this timeframe without obtaining another single-entry permit; each visit should not exceed 90 days within a 180-day period from date of first entry into Japan.
Japan Travel Restrictions 2022
As the world continues to deal with the COVID-19 pandemic, Japan is no different. The country has implemented stringent travel restrictions for international travelers coming in and out of its borders. With 2022 just around the corner, those looking to visit Japan from abroad will need to be aware of these regulations and plan their trips accordingly.

The Japanese government currently requires all foreign travelers entering or exiting Japan to present a negative result for a PCR test within 72 hours prior to their departure date. This means if you are planning a trip, you must get tested and have your results before boarding your flight or taking any other form of transportation into or out of the country. Additionally, travelers also need proof that they have booked an accommodation such as a hotel, hostel or rental property upon arrival in Japan – this can either be done online through trusted companies like Airbnb or directly at the reception desk when checking in onsite.

Furthermore, all visitors must fill out an entry and exit card with detailed information including name/address/contact details etc., as well as provide information on where they will be staying during their stay in Japan (if applicable). Finally, anyone returning from abroad needs to self-isolate for 14 days after arriving back home – although it's important note that this quarantine period does not apply if one travels between two regions within Japan itself (e.g., Tokyo & Osaka).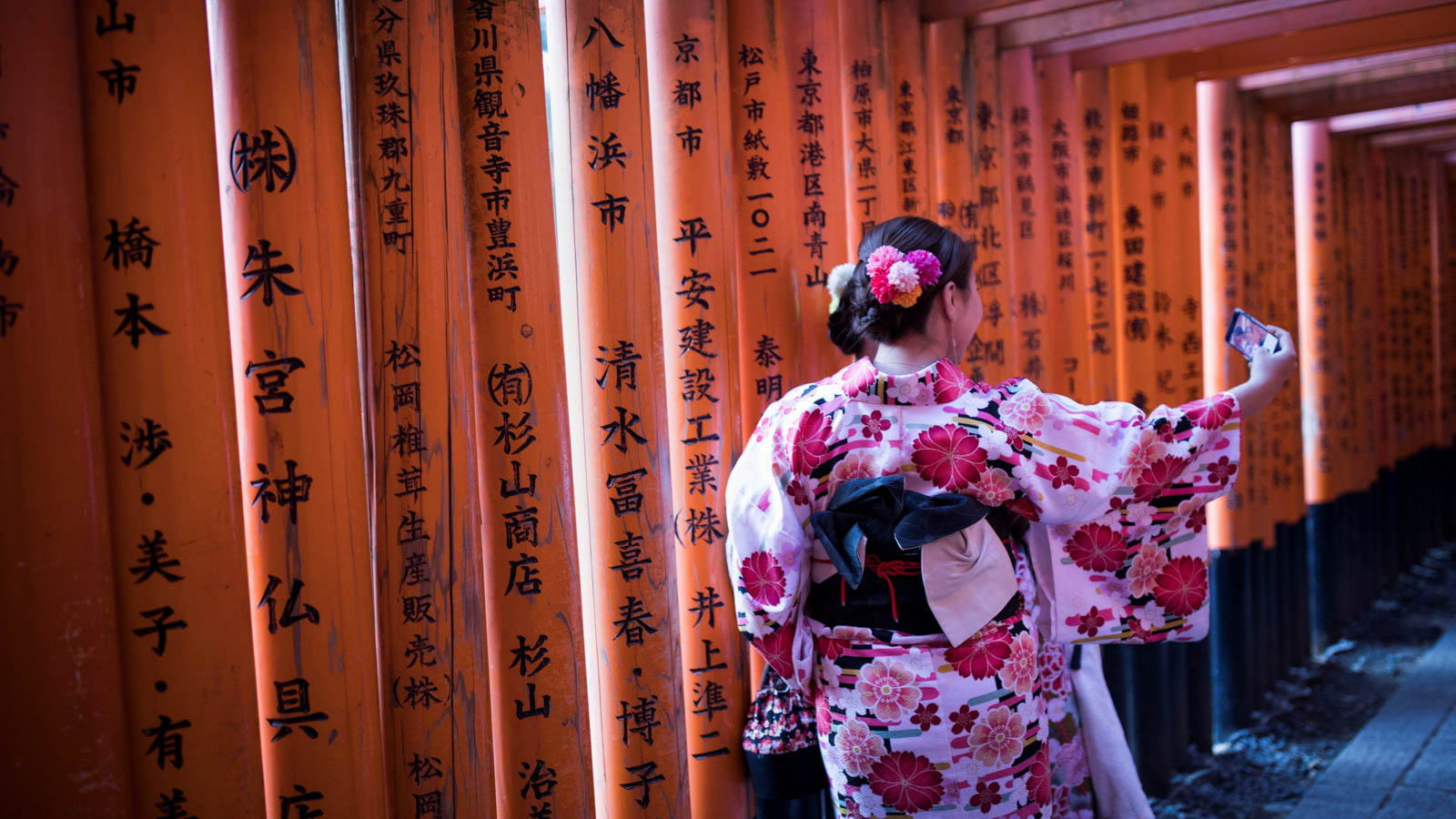 Credit: www.cnn.com
Do I Need a Covid Test to Enter Japan?
As the world continues to grapple with the COVID-19 pandemic, many countries are adopting strict travel restrictions. Japan is no exception and has implemented a number of measures to protect its citizens from the spread of coronavirus. One such measure is requiring visitors to provide proof of a negative Covid test before entering the country.

If you're planning on visiting Japan anytime soon, it's essential that you understand whether or not you need to get tested for COVID-19 prior to your arrival in the country. In short: yes, travelers must obtain a valid negative Covid-test result within 72 hours prior to their departure for Japan in order to be allowed entry into the country. The Japanese government requires all foreign nationals who have been in any of 'specified countries/regions' (which can be found here) during their 14 days immediately preceding their intended date of entry into Japan, regardless if they have symptoms or not, take an approved PCR test at an appropriate medical institution in those specified countries/regions and receive a certificate indicating that they are free from infection by SARS-CoV-2 virus (Covid 19).

Furthermore, this document must then also be presented upon arrival at immigration control when entering Japan; otherwise entry will be prohibited. It should also be noted that these regulations apply even if travelers do not show any signs or symptoms associated with covid 19.
What Do I Need to Enter Japan Now?
Travelers looking to enter Japan now will find that the process is more complicated than in the past due to new health and safety regulations put in place by the government. To ensure a smooth entry, travelers must take certain steps before traveling, including obtaining a valid visa, submitting an Entry Confirmation Form, and showing proof of a negative COVID-19 PCR test. Here is what you need to know about entering Japan now:

1. Obtaining A Valid Visa: All foreign travelers wishing to visit Japan must have a valid visa before they can enter the country. Depending on your nationality or purpose of travel, there are several different types of visas available for those wishing to stay longer than 90 days. You can apply for your visa at any Japanese embassy or consulate abroad or online via the Ministry of Foreign Affairs' website.

2. Submitting An Entry Confirmation Form: All foreign visitors who plan on staying in Japan for more than 15 days must fill out an "Entry Confirmation Form" prior to their arrival in order to receive permission from immigration authorities upon arrival into Japan (this form was implemented as part of Covid-19 prevention measures). The form consists of basic personal information such as name and address along with details about your trip including flight details and planned activities while in Japan; it can be filled out either electronically or manually at least 48 hours before departure from origin country/region .
Does Japan Accept Rapid Covid Test?
The Covid-19 pandemic has been a major challenge for countries around the world. As more and more countries are struggling to contain the spread of the virus, Japan is no exception. In recent months, Japan has implemented various measures to try and keep its citizens safe from the virus including travel restrictions and social distancing guidelines.

But as cases continue to rise in some areas, many people have been asking if Japan accepts rapid Covid tests? The answer is yes – Japan does accept rapid Covid tests. These types of tests are designed to detect an active infection with coronavirus within 15 minutes or less without needing laboratory processing time.

This makes them much faster than traditional PCR testing which can take days or even weeks for results to be returned. In order for a person in Japan to receive a rapid test, they must first register their name at one of the designated facilities approved by the Ministry of Health Labour and Welfare (MHLW). After registering their name with MHLW, individuals will need to make an appointment at one of these medical institutions on either Monday or Thursday morning between 8:00 am and 12 noon in order for them to receive this type of test.

Once there they will be asked questions about their current health status before being tested using a nasal swab method similar to that used during regular PCR testing procedures.
How Can I Travel to Japan from Philippines 2022?
Travelling from the Philippines to Japan in 2022 is easier than ever before. Thanks to a number of direct flights and affordable fares, you can find yourself enjoying Japanese hospitality in no time at all. With a few simple steps, you'll be able to plan your perfect trip to Japan from the Philippines and make sure it goes as smoothly as possible.

The first step when planning your trip is to secure an entry visa for Japan. Depending on your nationality, you may need a tourist or business visa prior to entering Japan; either way, these visas are available through embassies or consulates both in the Philippines and abroad. It's best to apply for your visa several weeks ahead of time so that there aren't any delays due to processing times.

Once you have secured an entry visa, it's time to book your flight tickets. There are numerous airlines operating flights between Manila (MNL) and Tokyo Haneda Airport (HND). Flights typically take around 5 hours with one stopover along the way, so if you want more direct travel options try searching for non-stop flights with Philippine Airlines or ANA All Nippon Airways for even faster journey times!

Prices can vary depending on seasonality but expect prices ranging anywhere from 20 000 pesos ($400 USD) – 40 000 pesos ($800 USD) per person return ticket including taxes & fees .
Conclusion
Are you planning a trip to Japan? If so, there are certain requirements you need to meet before embarking on your journey. You must have a valid passport that is valid for at least six months after the date of intended departure from Japan.

Additionally, if you are not a citizen of one of the countries that has an agreement with Japan regarding visa exemptions, you will also need to apply and obtain either a single-entry or multiple-entry visa prior to traveling. Once in Japan, visitors may stay up to 90 days without applying for any type of extension; however keep in mind that travelers who wish to work or study during their stay will require additional documents. Furthermore, those coming from certain countries may be required by Japanese immigration authorities upon arrival in the country, to provide proof of finances and/or onward travel arrangements such as air tickets out of Japan.

Finally, it's important to note that some items like weapons (including guns and swords) and illegal drugs are strictly prohibited from entering into the country. So make sure all items packed for travel comply with Japanese regulations!